Calming Stress + Spring Diffuser Blendson April 8, 2020 at 10:00 am
Hello friends! Our spring weather has been fantastic around here lately. The sun has totally been lifting my spirits! But every now and then I still have a more "down day," which I think is totally normal for most of us. These days we are likely to be especially prone to some emotional ups and downs! We need to give ourselves grace as we navigate the circumstances we are in.
Even though my life really hasn't changed dramatically from how it used to be (I'm still a happy homebody, working from home like I always have!) every once in awhile it just hits me that the world around us isn't how it was before. Maybe it will never again be as it once was (but there can be some good in that!) I don't know. I try not to worry about the future too much. But I do think we'll take far less for granted going forward. I know I will.
Order the pure oils and quality diffusers I use for calming stress with a free gift and discount right now for a limited time here!
I definitely have days where I'm feeling a little more unsettled, anxious and stressed than I want to be! Anyone else? I know we all have our own ways of coping with anxiety or down days. Finding healthy ways to support ourselves and feel our best is so important!
Hopefully we don't stay stressed out for long. Stress is thought to be one of the contributors to illness, so it's super important to treat ourselves well, with grace and kindness.
It can really be difficult to feel calm in a storm, especially when the world is in such a state of uncertainty right now. We have to intentionally design daily habits and rituals that are healing and restorative. For those of you who don't know, I've been through seasons where I had severe anxiety. I experienced some pretty scary panic attacks and even went through a period of time in my life where I had "agoraphobia" (a condition where you literally are afraid to leave your home.)
It's crazy to think back on that season in my life where I wanted to head out into the neighborhood, but couldn't bring myself to do it. There were no stay at home orders back then. No pandemic to fear. Yet, I was housebound out of fear. I was afraid to leave the safety of my nest. I was afraid to go get my haircut. Nervous to take my kids to the park. Scared to get in the car or go to a movie with my husband. Not because there was anything in particular out in the world to be afraid of, but somehow my mind got to a place where I feared having a panic attack. The very thought of that possibility closed me off from the world.
I felt safest at home, surrounded by my family. I still do. It took me quite awhile to push through those fears and get over those anxious feelings so I could get out into the world again. I was determined to be well. But I will never forget how it felt to be in that anxious state of mind. In fact, I honestly still have a wee bit of fear when I walk out the front door to go somewhere in a car. I am still not as carefree as I was before I experienced panic attacks.
Gratefully stress and anxiety no longer grips me like it used to, but the memory of how that felt is still fresh in my mind. I don't know if I will ever get over it completely, but I'm just so so thankful to be mostly well. I am able to leave my house and travel around the country without paralyzing fear (well, pre-pandemic, that is).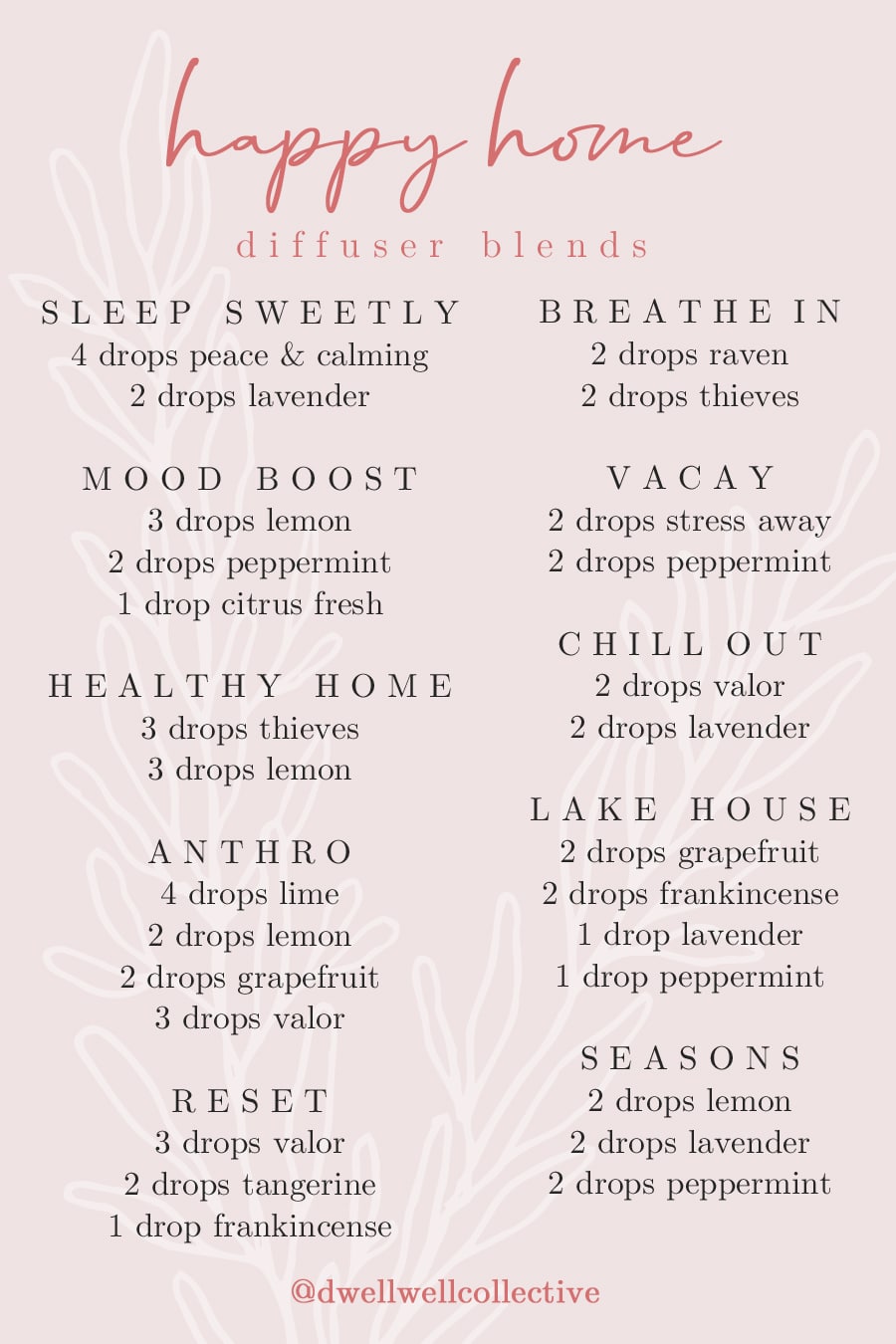 Anxiety is one of the many many reasons I am so thankful for essential oils. Our family uses them all year round for so many things because we all benefit from their restoring, supporting and nourishing properties. I so wish I would have had oils in our wellness cabinet years ago, I know my situation would have been very different had I had them in my home.
But I am grateful I have them now! Whenever I start to feel stressed or uneasy at all, I reach for oils (and prayer) keep me feeling calm and relaxed. It's amazing how well they work to restore balance. They bring my anxiety level down and just all around create a positive beautiful atmosphere in our home.
It's a scientific fact that plants can help boost our mood, God graciously gave us plants for our benefit! It's no surprise that these unadulterated plant oils do so much for our sense of well-being! They are literally organic plants and trees in a bottle. I know of so many others like me who experience a heightened sense of calm from these oils, as they do around plants, gardens and in nature.
These days I try get out for a walk around the yard or neighborhood during the day to experience a change of scenery and a boost of nature and vitamin D. I always return feeling more refreshed and less stressed. No matter what the weather I start every day with calming oils on my wrists and in my diffusers for an uplifting mood! Those things make such a difference.
Above you'll find some of my favorite happy home diffuser blends!
Here are a few of my favorite oils to feel calm:
Stress Away, Peace & Calming, Frankincense, Valor, Bergamot, White Angelica
Order the pure oils and quality diffusers I recommend with a free gift and discount right now for a limited time here! You can also reactivate an old account with my member number #3731456 to get into or stay in my wellness group!
You'll also receive an invite to my wellness group Dwell Well Collective, where I teach free classes via text and social media and offer tips on emotional well-being, immune support and non-toxic cleaning. I'd love to help you and have you in our community. If you are already my member, let me know if you'd like to receive text classes!
(Many of the kits also come with an effective, FDA approved, germ-fighting non-toxic hand sanitizer, by the way!) See details here!
Thank you for sharing your stories in the comments other day, I've read every single one.
---
Order the pure oils and quality diffusers I use for calming stress with a free gift and discount right now for a limited time HERE! Please note that other oils on the market or internet may not be not safe nor will provide the same wellness benefits. Quality matters. I recommend this brand as it's one I've researched and trusted for many years!
In the mood to shop? Check out my spring decorating and home shops here.