Daily Dose of Joy: Happy Cinnamon Latte Arton March 24, 2020 at 10:00 am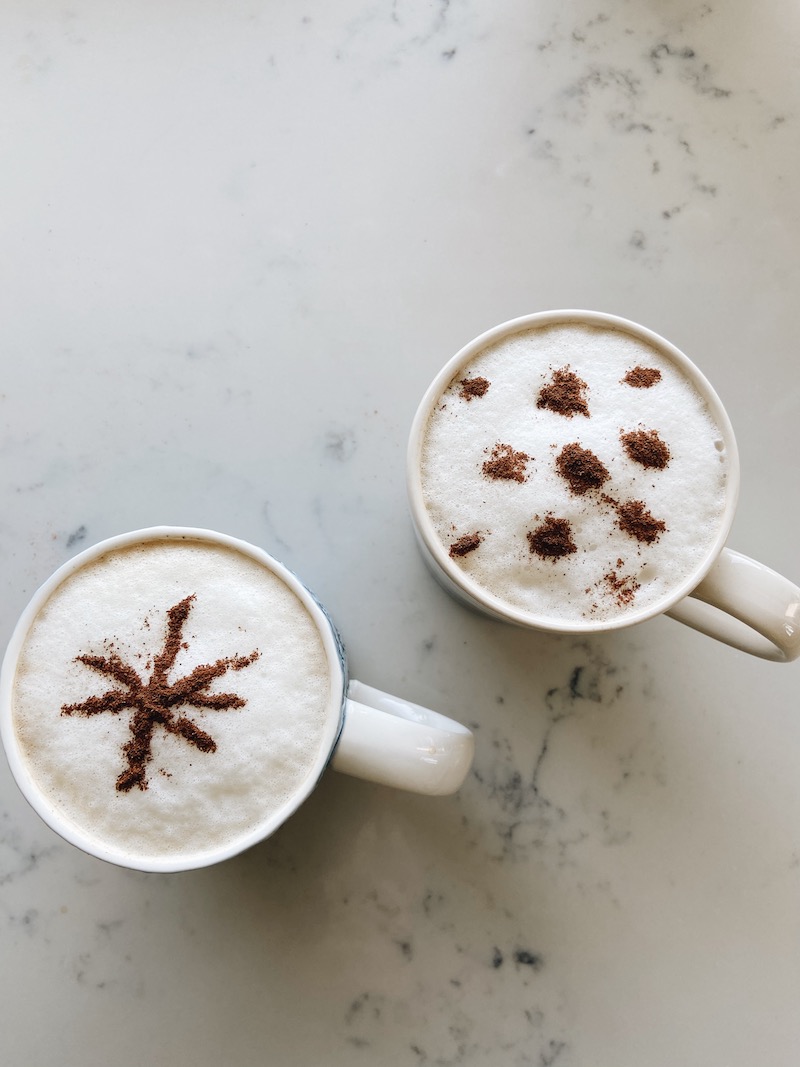 While this season is bringing its share of stress for all of us, the quarantine life is also providing the space and opportunity to find more delight in simple pleasures. Want a creative way to bring a little more fun to your mornings at home? Sprinkle some cinnamon in happy shapes to your morning latte! We are not professional latte artists at our house by any stretch (obviously, hahahaha!) but we have fun with this little tradition anyway.
I started adding hearts or smiley faces with cinnamon to the foamed oat milk on coffees I made for my kids (adult kids) just as a way to show them I love them. I used to draw on their napkins as kids and make their meals into shapes, so why stop now?
Courtney (my middle daughter) started sharing her own latte art attempts on her Instagram stories and they always make me laugh.
Maybe your kids would enjoy making cinnamon faces on their milk or hot chocolate or toast!
Simple pleasures and laughter are so needed right now.
I use this stovetop espresso maker for our coffee, this milk frother to heat and froth up the oat milk (we like Oatly!), and then just sprinkle on the cinnamon by hand.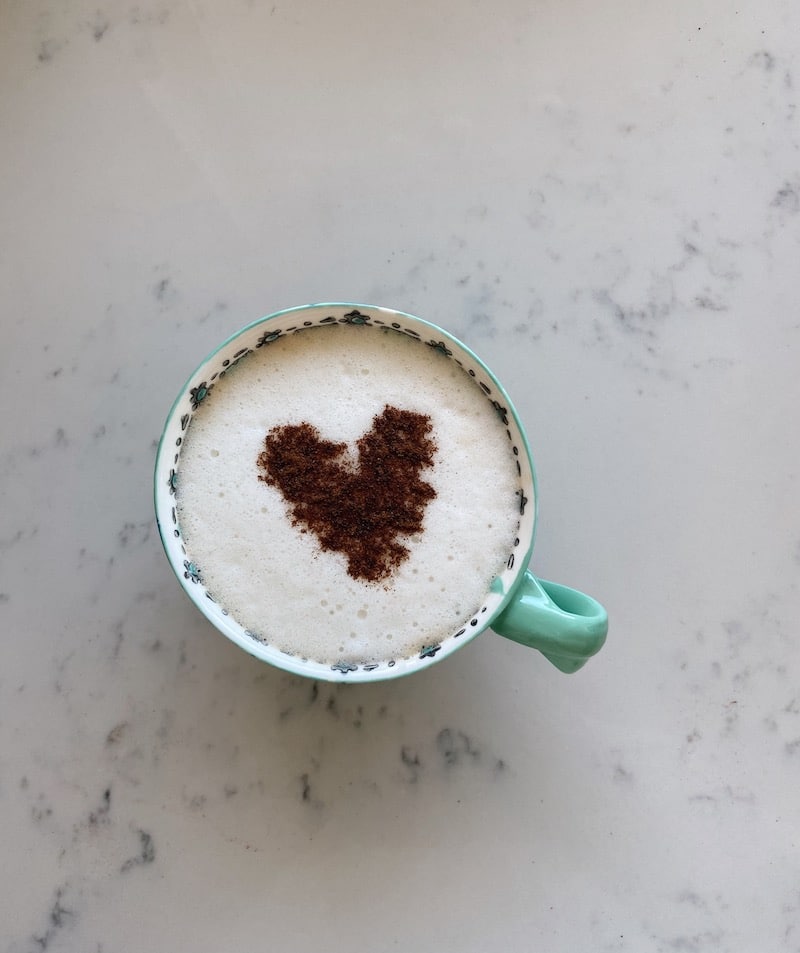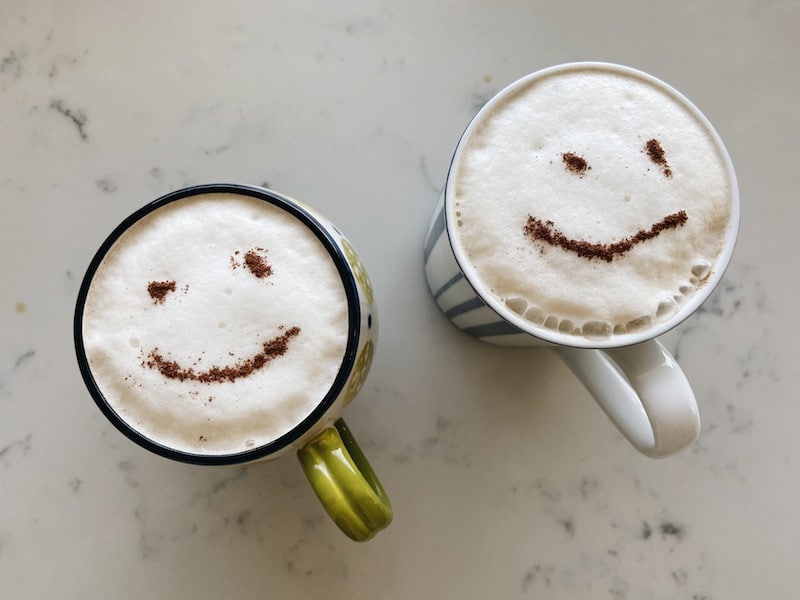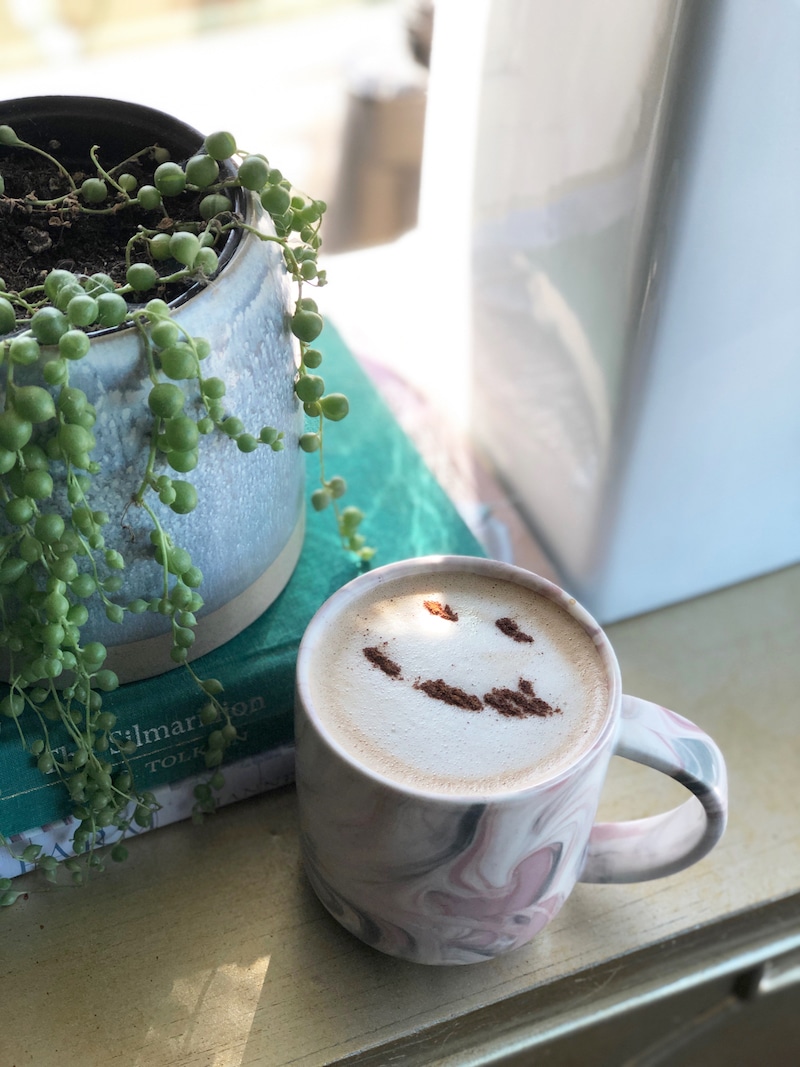 Maybe someday we'll take real latte art lessons. Even better, being confined to our home (our state has mandatory stay-at-home orders, but we are all well!) might be a good excuse to teach ourselves a few new skills!
What fun traditions do you have at your home that can bring some joy to these days?
More Posts on The Inspired Room:
How to Be Cozy At Home & Uplifting Music Playlists
Spring Shop – My Favorite Spring Decor
How to Look for Loveliness in Difficult Times
How to Find Joy At Home: A Simple Guide
Join Us in the 31 Day Love Your Home Challenge!