Daily Self-Care Rituals for the Homebodyon February 25, 2020 at 11:00 am
Being a homebody can change your life and impact the lives of those around you in so many healthy ways.
As a part of My Year of Dwelling Well, today I am beginning another three part mini-series on daily self-care rituals for the homebody. If you missed my last series, How to Find Joy at Home, you can catch up here!
Y'all know I'm a homebody. I love the simple pleasures of being at home. Puttering around the house, tending to to this or that, tidying things up and making spaces pretty fills me with so much joy.
But for me being a homebody doesn't mean I'm just sitting around feeling cozy or redecorating the house. Mindfully caring for my home and my body prepares me to better serve others.
To me, being a homebody is not just about holing up in my home, it's about becoming whole.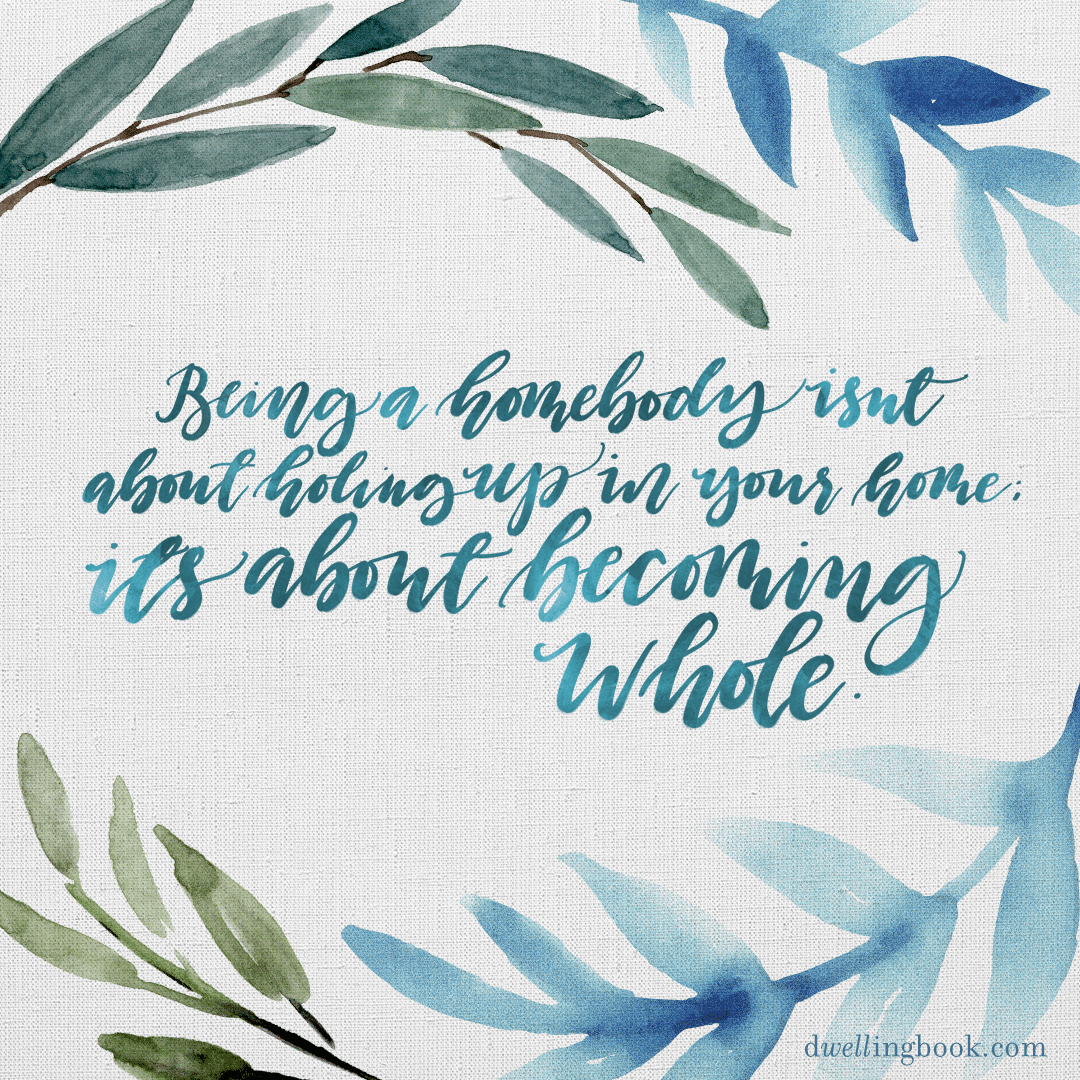 For some people, the thought of "self-care" can feel almost "selfish." And if you add "self-care" to the common misconceptions of the life of a homebody, both can sound self-serving. Puttering around the home and taking care of yourself? Maybe that sounds heavenly to you or maybe it sounds selfish. Or maybe it makes you cringe just a little with guilt. Even if you believe deep down it's what you need to be the most healthy version of yourself, self-care and home-care can both feel difficult for so many reasons.
I've discovered that learning to better care for my home and body are two of the most important things I can do to love my family and the world around me. Home for me is a sacred space, a sanctuary. I need to treat it as an environment that fuels me and prepares me for the life I want to live.
I've made some big adjustments in how I care for myself and my home over the years. But here's the thing that I want to emphasize: each change I made (and continue to make!) was just one tiny step forward. Tiny changes may not seem like much (especially if you want to experience big changes NOW!), but it all adds up in time to better health, more happiness, and greater contentment. Best of all, these small changes prepare you to live your own life to the full.
I've found that each small step I take empowers me.
Taking care of your home + body can equip you to take care of your family and inspire you to impact your community in the unique ways YOU are able to…not just in some future time when you feel your health or home or your circumstances are perfect, but right now.
You are strong, capable and needed in this world. Treat yourself as worthy of care.
If you don't yet have your Dwelling Well Journal, grab one now (Amazon or Barnes and Noble). It's a flexible wellness journal you can use daily, monthly and yearly to transform your life one step at a time. Use it as a companion to motivate and guide you in your Year of Dwelling Well!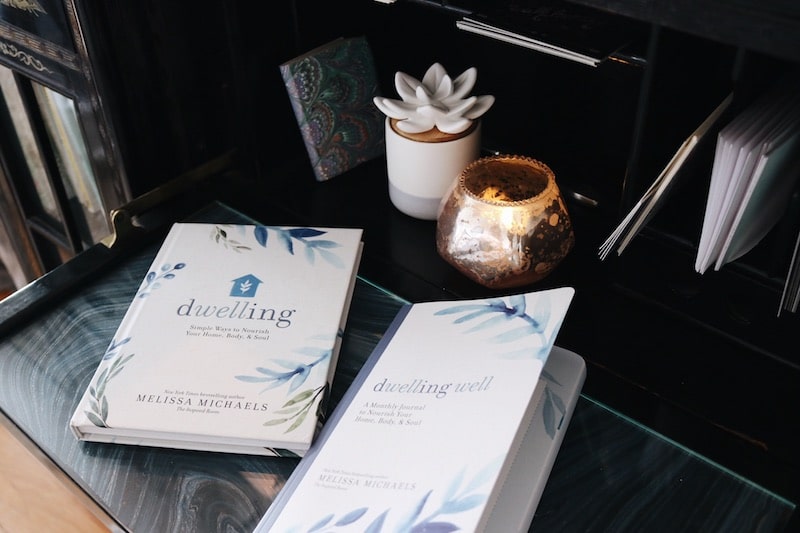 My book Dwelling will also inspire you with simple ways to nourish your home, body and soul.
Stay tuned this week for my 3 part mini-series. I'll be sharing one of my new favorite self-care rituals, the daily changes I've been making for my health (I have Hashimoto's, so I'll also update you on my recent health challenge!) and how to detox your daily routines so you can feel your best.
How to Find Joy at Home: A Simple Guide
Shop My House and Latest Decor Finds / My House Tour / My Books