Easter Pie Making in the Kitchenon April 13, 2020 at 10:00 am
Hi friends! I hope you all had a wonderful Easter. We sure did! We started the morning with brunch and streamed a church service, then went on a little neighborhood "drive-by" since it was such a lovely day.
Later we gathered some of our family in Portland for a Zoom call and the kids and cousins played online games together in the evening. I'm so thankful for technology as a way to connect, it made our quarantine Easter almost like normal. Almost :-).
Then we had the most delicious pie that Courtney had made for us! Perks of having my daughter living at home! 😉
You might remember the apple pie we had at Thanksgiving! She used the same gluten-free vegan crust recipe (just use gluten-free flour, this is the one they used!) but with a mixed berry filling instead of apples.
How cute are these Easter pie crust cutters? We decided there aren't enough holidays to experiment with fancy pie, so…we need more excuses to make pies. 😉 We didn't use the cute butterfly and chick cutters this time, so best believe there will be spring pie in the near future!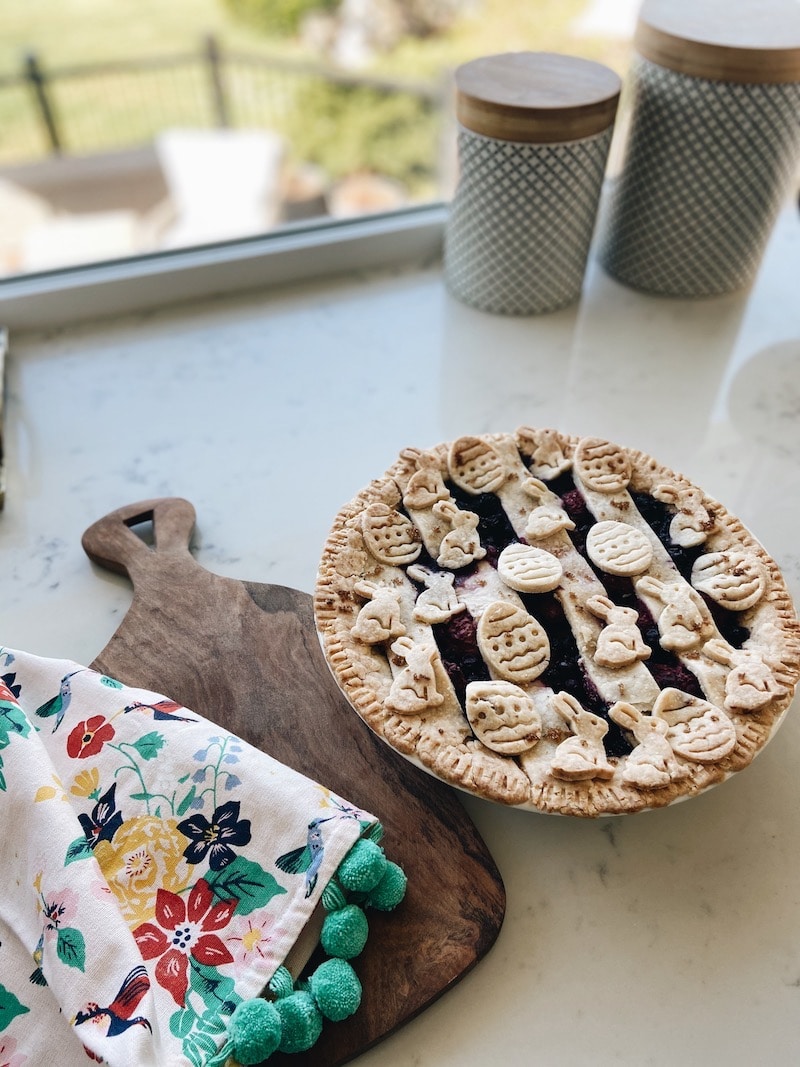 ---
Similar Black and White Ceramic Canisters
Shop My House & Latest Decor Finds
home decor inspiration, free downloads,
and more, straight to your inbox
Read More