Home Sweet Home: Home Style Saturdayson March 28, 2020 at 10:00 am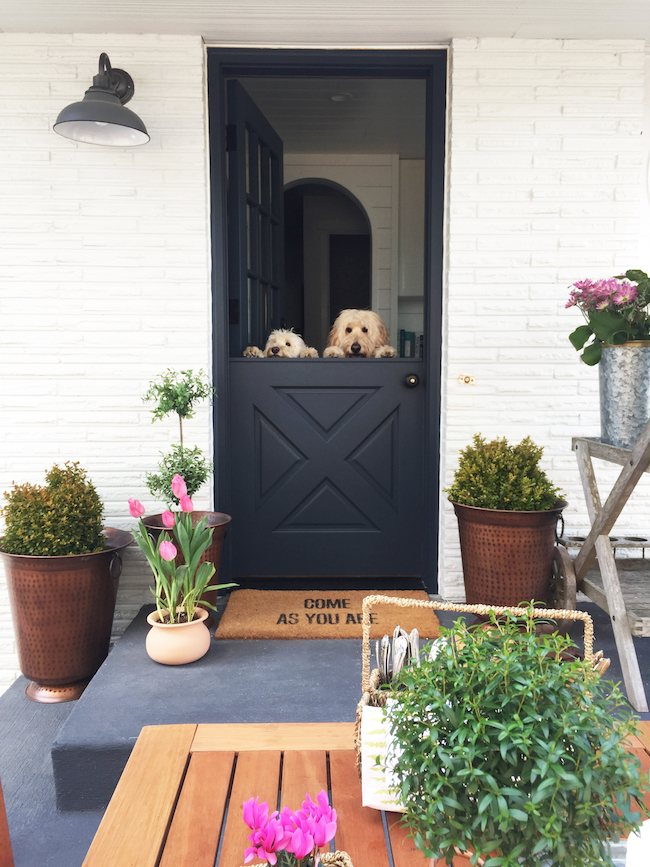 Happy Saturday, friends! Well, I don't know about you, but I've barely known what day it is all week long…ha! How is everyone doing? We are well here (but honestly feeling a bit like Jack and Lily in the above photo, stuck inside with the stay-at-home order here in Seattle!). Luckily, I do enjoy being home. I feel so very grateful for a safe space where I can be with my family, and a job that allows me to continue working at home. When the weather gets nicer I'll be spending more time outside doing gardening projects, but for now I'm mostly living my coziest life here inside!
A few things you might have missed lately:
Daily Dose of Joy: Happy Cinnamon Latte Art
Join Us for the 31 Day Love Your Home Challenge
How to Be Cozy At Home & My Uplifting Music Playlists
How to Look for Loveliness in Difficult Times
Daily Dose of Joy: White Bunny Pitcher
I hope you enjoy the inspiration below in this week's Home Style Saturdays!
On Sutton Place | Easter Gift Tags
Shabbyfufu | How To Make A Beautiful Flower Bucket From A Plastic Planter
Southern Hospitality | How to Make a No Sew Bolster Pillow
StoneGable | Easy Bunny Breadsticks
The Inspired Room | Daily Self Care Rituals for the Homebody
Designthusiasm | Decorating a Sophisticated Easter Table with Soft Colors
My favorite decor finds for spring!
Looking for sources from my home? Click here!
home decor inspiration, free downloads,
and more, straight to your inbox
Read More