Hospitality and Joy Isn't Cancelled – Decorate Your Front Porch!Melissa @ The Inspired Roomon September 21, 2020 at 10:00 am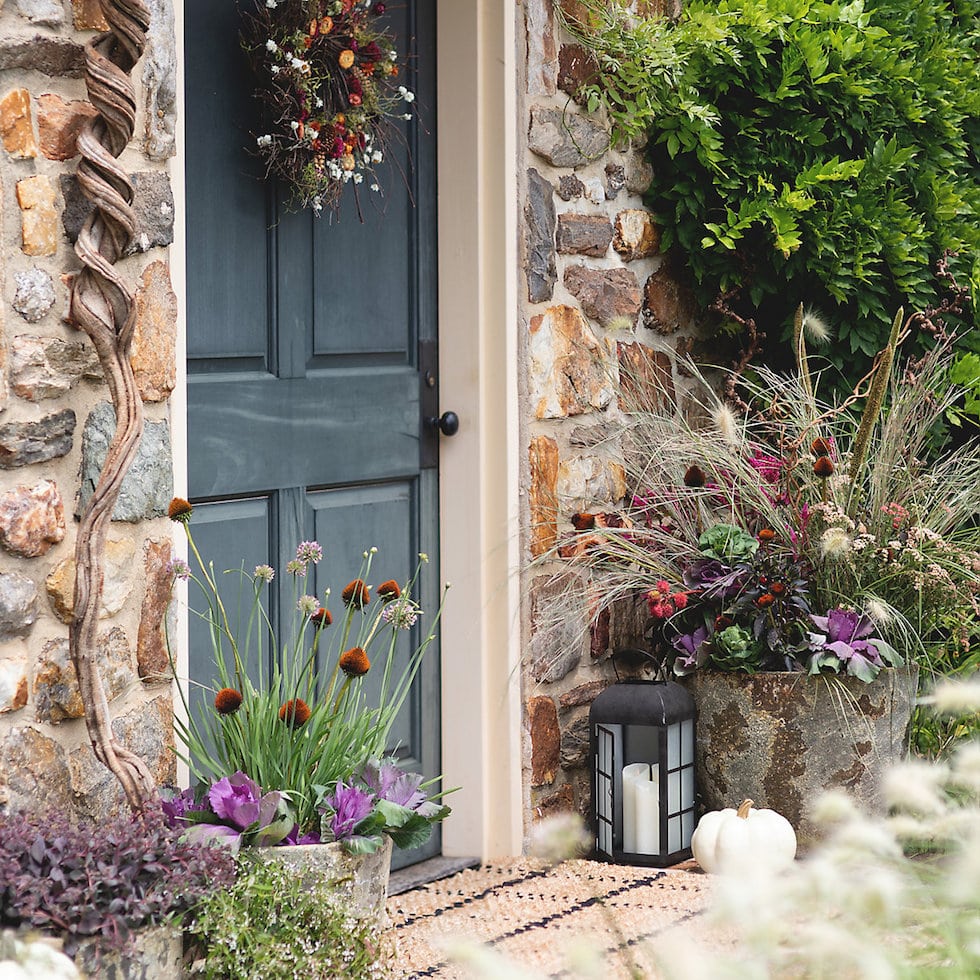 I was reading a thread on our local neighborhood app about whether or not people in our area were planning on decorating their front porch this fall. Some neighbors said they just weren't feeling it this year, it just didn't seem to be worth the effort. I get it. It's easy to lose heart with all the circumstances around us, or to get so overwhelmed by the chaos around us that we just feel like retreating into our homes and turning the porch light off.
But what touched me was how many neighbors popped on to say YES, they were absolutely going to decorate their porch and make it as festive as they could! They wanted to decorate their porches for the kids and to bring some much needed joy to the community.
I love that perspective.
Maybe by keeping the porch light on and a welcome mat at the door we can remind ourselves and community that people and hospitality still matter.
Maybe by bringing creativity to our porches we can show ourselves, our kids and our neighborhood that joy isn't cancelled.
+ + + + + + + +
I can't wait to bring a festive fall look to my lantern by my front door, you can see my spring lantern here!
Photo at top: Terrain (wreath source)
Get some fall porch inspiration in these posts!
Simple Ways to Create a Welcoming Fall Porch (+ Video)
Fall Porch Ideas: 5 Ways to Add Fall Color to the Porch & Garden
Front Porches: A Fall Drive By
Autumn Drive By: Charming Seattle Neighborhoods
Share your fall porch in our free The Inspired Room community group! Click HERE to join!