How to Choose Art for Your Home + Favorite Art SourcesMelissa @ The Inspired Roomon May 15, 2020 at 10:22 pm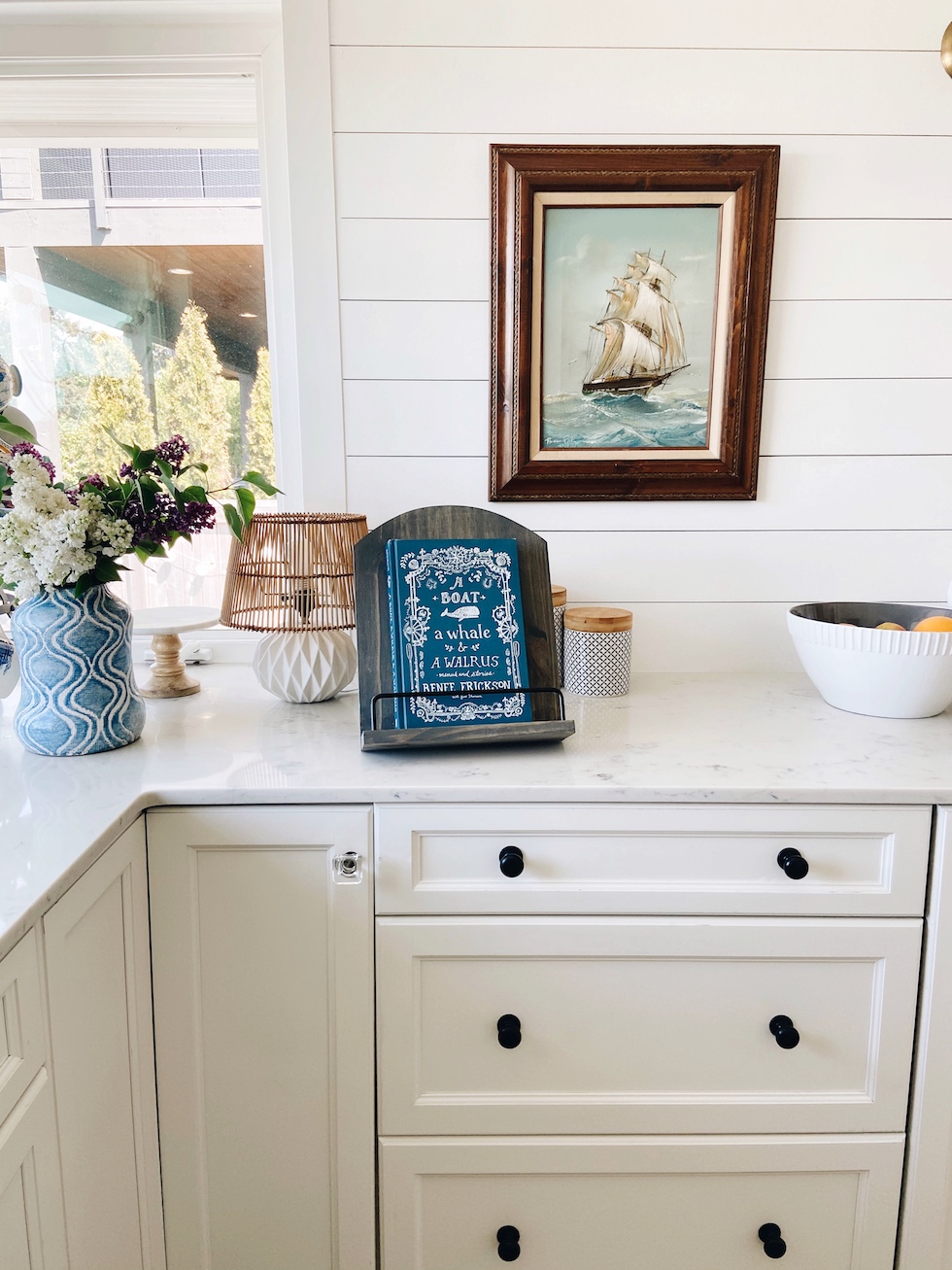 Art can speak to your heart and tell your family's story! Find some of my favorite art sources in today's post.
I've collected special pieces of art for my home for many years. I am very in tune with how I feel in my surroundings, so more often than not I prefer to have art that inspires us in some way. Even more than just something pretty to fill a space, art can speak to your heart and tell your story.
As newlyweds we couldn't afford much but we loved hunting for secondhand treasures that spoke to us. Little by little we began to fill our bare walls. When we had the chance to visit a new place, even just to a local beach for an anniversary trip, we brought home a small original art as a souvenir.
Occasionally I will stumble upon art unexpectedly, so it pays to keep your eyes and heart open to happy discoveries. When you find a piece you love at the right price, you don't leave it behind! I've found beautiful artwork at local secondhand shops. We even found (and bought from the owner!) a large beautiful original impressionist-era oil seascape painting in a closet of our 1930s English tudor when we were going through the home inspection process! You just never know when art will find YOU!
When we designed our small kitchen we saved a special spot on the wall specifically to hang art. I have been keeping my eye out for just the right piece for years! I recently stumbled on a lovely painting of a ship at this Etsy shop! The scene, the details of the art and the colors instantly spoke to me. Seeing it here brings me so much happiness ever day, reminding me of carefree summer days, growing up around sailboats and the Puget Sound, which is right outside our kitchen window.
I also happened to find lovely original watercolor paintings from this brand new Etsy shop artist. Even more special, I was able to become her very first customer by buying two special pieces of art (a lighthouse and seagulls) for my home!
---
---
When we moved into this house nearly five years ago we weren't sure where we wanted our art, so some of it has just been sitting around waiting to be hung. This extended season of quarantine has inspired me to start finding the right spot for each piece as well as to shop online to expand my collection when I see things that speak to me.
Slowly but surely our home is reflecting more of our personality. Through the intentional process of creating a place we truly love, we are finding ourselves feeling more at peace in our home than ever before.
Click here for a post with 10 Helpful Guidelines for Decorating Your Walls!
Another fun idea for wall art…plates! See my new plate wall and pretty plate roundup here.
Looking for art for your home? Below are some favorites I've found online lately!
Click here to Shop My House and Latest Decor Finds