How to Create a Memorable Fall Home + Cozy Diffuser BlendsMelissa @ The Inspired Roomon September 22, 2020 at 10:00 am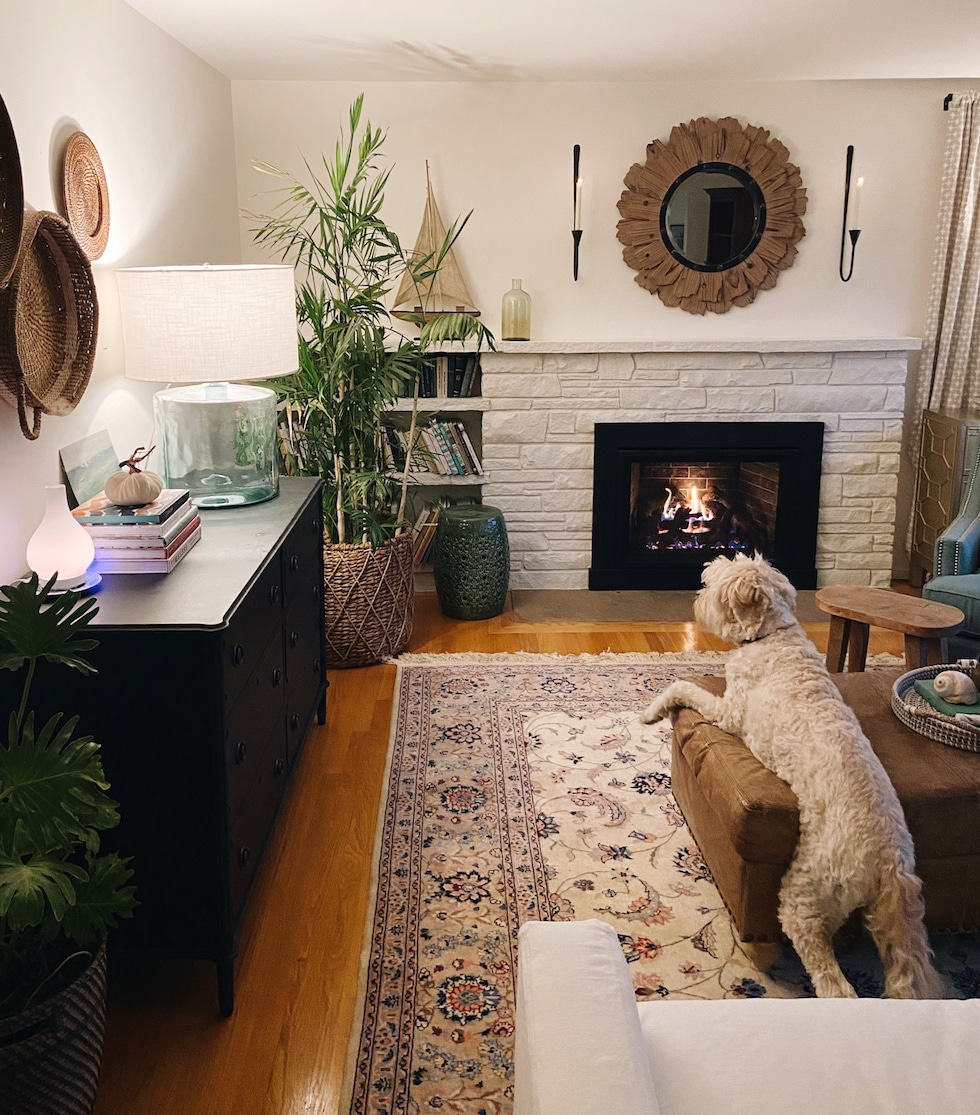 Happy first day of fall! Who's ready to get cozy? When I think of making my home cozy, I think about all of the ways I can engage our senses so we literally FEEL safer, warmer, and more content from the inside out. That definitely includes scents!
(I'm giving away some of my favorite fall scents today, so read on to the end!)
This year hasn't been the best in many ways, I think we can all agree on that! No year is perfect but this one has been a doozy! It's been said that if you want to change the world, go home and love your family. It might seem trivial to talk about scents right now, but I believe the intentional things we do to love our family and create peace and comfort our home really will make a difference to our family and those we can impact.
We all know that memories and emotions are often closely linked to our sense of smell. Do you have certain scents that bring about pleasant emotions or evoke happy memories? For me scents like the smell of salt air, a walk in the forest or homemade cookies fresh out of the oven will remind me of happy moments in life and fond memories of special times spent with family.
That's the kind of home I want to create (and hopefully what I created for our kids when they were growing up!). A home that is remembered fondly in so many ways! I want to do whatever I can to create more meaningful experiences in our home.
Did you know that essential oils impact the limbic system, which is the emotional center of the brain? I am no scientist but I have experienced so many benefits from incorporating oils in our daily routines, including noticing how much happier and at peace I feel when I use them in our home.
There are certain parts of the limbic system that can ONLY be accessed through our sense of smell. Pretty cool, yes? Once the limbic system is stimulated, it releases chemicals like serotonin and endorphins which help us achieve a healthier state of mind.
The pure unadulterated essential oils we use in our home not only offer a more toxin-free way to keep our home clean and to have a cozy scent in the air, but they help us create positive associations, longer lasting memories and more meaningful experiences.
Scents might not solve all of our problems, but the healthy home and special memories we create for our family will have a long-lasting impact on them and generations to come!
How do you want your home to feel this fall?
I want our home to smell very cozy and comforting. I hope the scents of our home will forever be associated with the love of family and feelings of hope, peace and joy, even in the midst of difficulty.
Scroll down for the scent bundle and to enter a GIVEAWAY!
If you missed it, last week I did a post on 7 Steps to Make Your Home Smell Cozy and Inviting!
Just a reminder I'm sending a free cozy fall scent bundle and the custom bottle of the fall scented Thieves Household Cleaner as a welcome gift to EVERY new member who gets their starter kit (or reactivate with a starter kit) on Essential Rewards this week with my referral number.
You can find details on the free fall bundle and all of the kit options on this page, they are all wonderful so you can't go wrong. All oils are not the same, many others are tainted by fillers, preservatives or perfumes. Get the only essential oils I recommend and the FREEBIES here.
If you're already my member, text me at 503-805-6457 to get a free fall happy package from me with our custom fall recipe cards!
If you are not yet a member and have any trouble ordering you can text me there too!
---
I know there are thousands of you reading this today. Let's all chime in, come out of lurking one and all. I miss ya! 🙂 What's one of your favorite memories associated with fall or with scent?
I'm going to send one of you a special little happy mail (including my favorite fall scent!) just for delurking in the comments today!
Related Post:
7 Steps to Make Your Home Smell Cozy and Inviting
Click here to catch up on the Fall Nesting 2020 series!