Spring Gardening in My Yardon March 10, 2020 at 10:00 am
One of my all time favorite destinations is Butchart Gardens in Victoria (I did a post on one of our visits to Butchart Gardens here). Have you been there? It makes me happy to be among the plants and flowers. This past January my husband and I were in Hawaii and we visited the most beautiful tropical botanical garden (which reminds me, I need to do an "out to see" post on that trip and the garden soon! It was amazing, even in January!).
I love gardening just about as much as I love decorating! Maybe more. It's hard to say which I love more, hahaha. Maybe it's the physical and emotional benefits of being around plants or out in the sunshine that make me almost love that more.
Saying I love gardening might be a bit of a stretch. I love visiting gardens. I love driving through neighborhoods looking at landscaping. I love designing my own yard and garden areas and very much enjoy spending time in them. I love going to garden centers, too! I'm definitely not a gardening expert, but luckily you don't have to be one to enjoy plants.
One of the main things I loved about this house from the first time I saw it was the property. It had quite a few large established spring flowering trees such as lilacs, Camellia, hydrangea and magnolia. They are beautiful! We've added more hydrangea, peonies climbing roses, star jasmine, and other pretty flowering plants. Some have survived, some haven't but we're learning as we go. 🙂
Click HERE to take a tour of our side patio!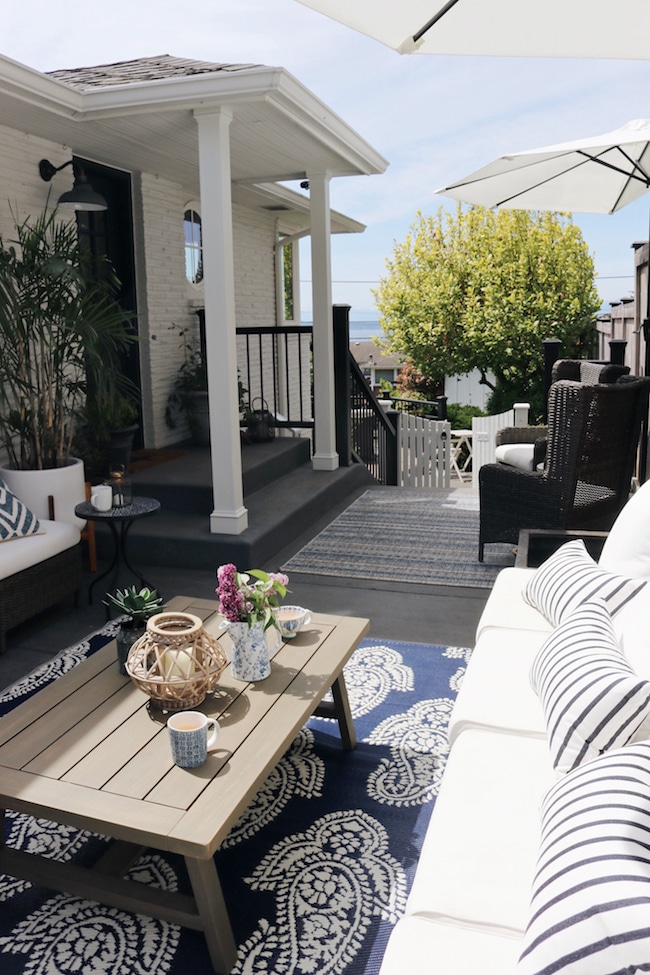 Click HERE for details on our painted patio.
We always have lots of outdoor projects planned and can't wait for spring through fall when we can get to work! We're for sure going to be adding to our vegetable gardening space (we LOVE growing our own lettuce, etc!). We want to continue to work on our side and backyard flower beds, and we definitely intend to work on our front yard curb appeal and landscaping.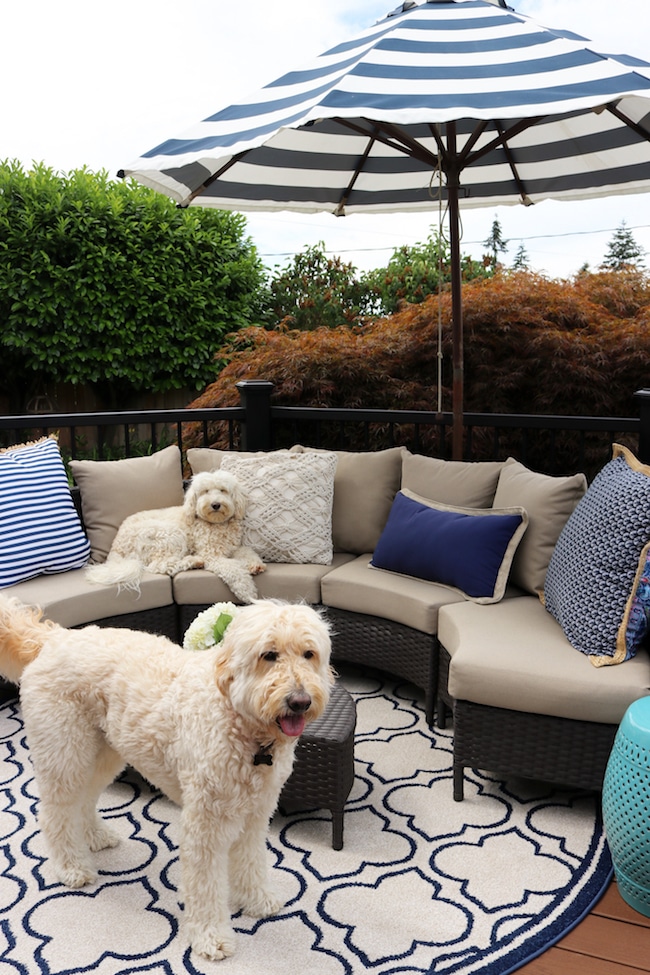 Jack and Lily love being outside, too. They are always running around chasing butterflies and taking naps in the sun. Can you blame them? Who doesn't love being in a garden?
I hope you enjoy this round up of some images from our gardens and plants in previous years! Stay tuned for lots of upcoming gardening inspiration and ideas, too.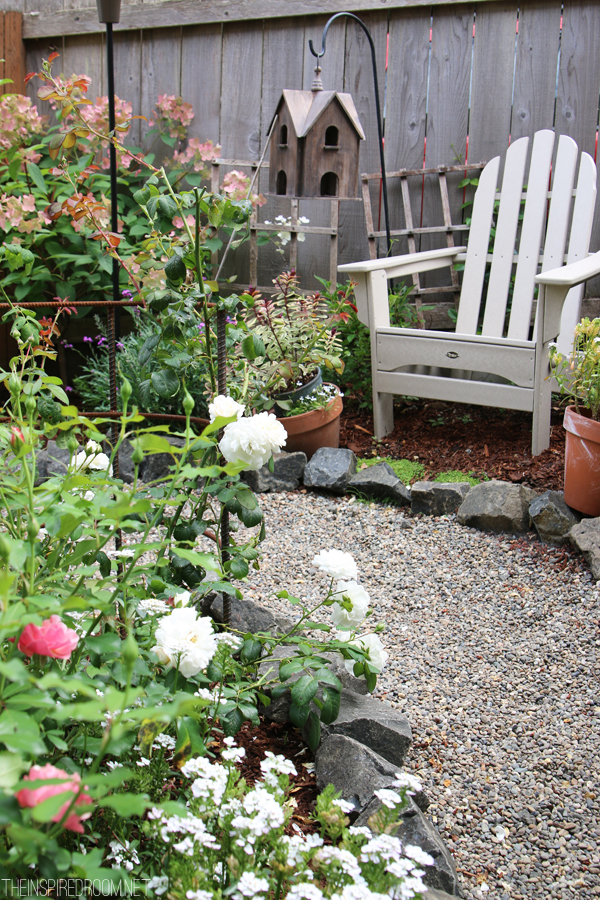 Click here to Take My Backyard Garden Tour from My Previous House!
More on The Inspired Room:
A Look Back at Our Home Improvements
Sources from My House and My Fave Decor