The Best Gluten-Free Dutch Baby RecipeMelissa @ The Inspired Roomon October 2, 2020 at 10:00 am
Want something yummy to make for brunch this weekend? We've been making Dutch Babies as our traditional special family breakfast since my girls were little. We call them "puffs" (puff pancakes, aka Dutch Babies).
Since I found out I have Hashimoto's and went gluten-free (I shared more about that here), I wasn't sure if I could still make puffs as delicious as my usual recipe! I couldn't imagine a holiday morning without puffs! Gratefully we found it is just as tasty with one simple swap.
Our (new and improved) Dutch Baby "Puffs" recipe is below.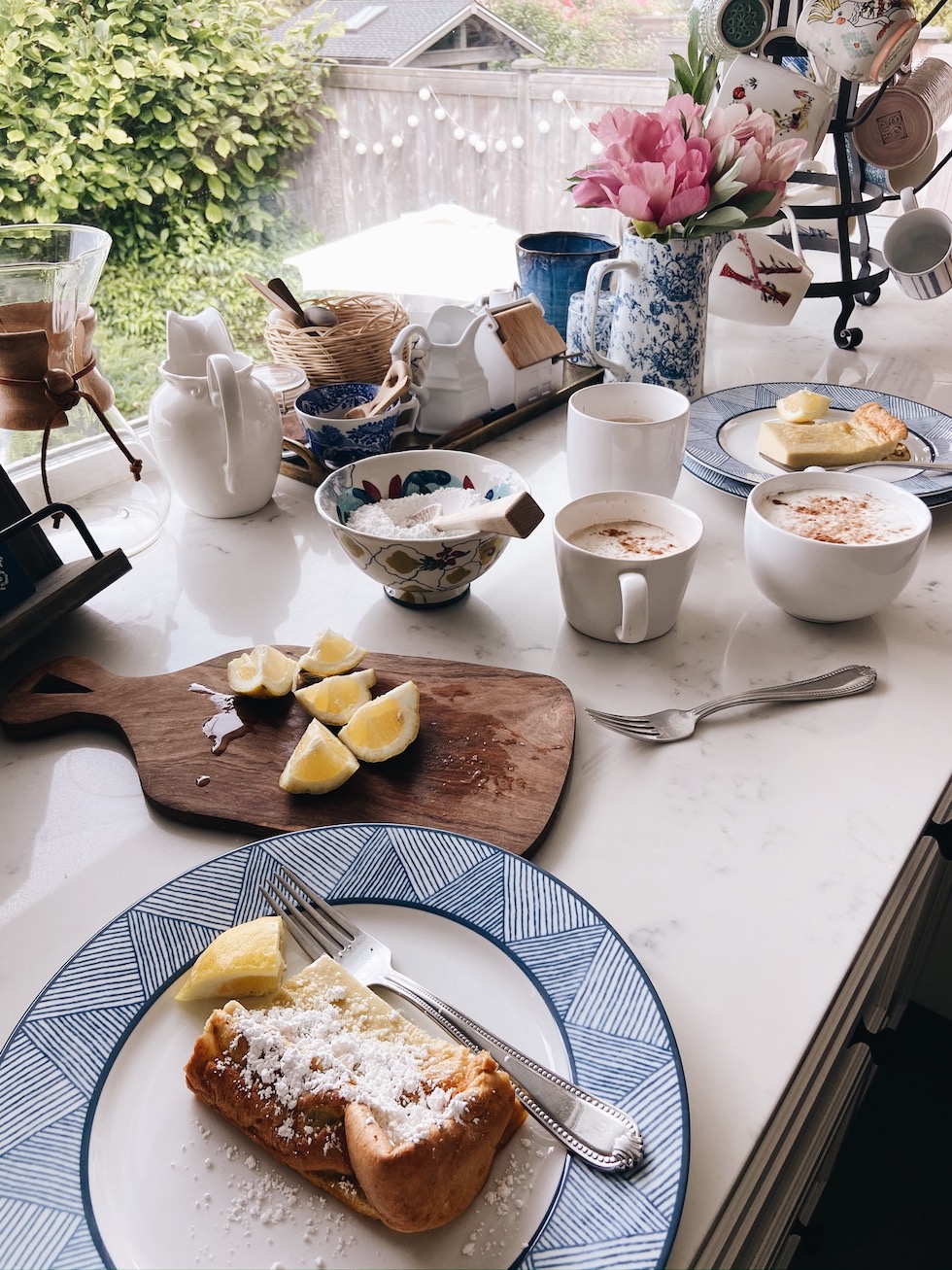 Butter: 1/3 cup
Eggs: 4
Milk & Flour: 1 cup each (I use this gluten free flour, Bobs Red Mill 1:1 and Oatly oat milk.
Vanilla: 1 tsp
Put butter in 3-4 qt. pan and set in 425 degree oven.
Mix batter as quickly as butter melts.
Put eggs in a blender and blend at high speed for 1 minute.
While motor is running, gradually pour in milk, the slowly add the flour; continue blending for about 30 seconds. Add a teaspoon or more (I love more!) of vanilla.
Remove pan from oven and pour batter into hot melted butter.
Bake until puffed, about 20 minutes.
Garnish with fresh squeezed lemon and powdered sugar. (You can also add fruit or syrup, but we usually keep it simple!).
ENJOY!
---
Going gluten-free was a part of how I radically improved my life and health! Read other changes I made here.
This year I discovered (through a blood test) that both my son and I have a strong autoimmune reaction to eggs! We've found some excellent egg substitutes so we haven't even missed them. I am not sure how they'll work with this recipe yet but I'll report back if I have any success!
More gluten-free recipes:
The Best Gluten-Free Banana Bread Recipe (with Chocolate Chips and Walnuts)
Our Vegan Gluten-Free Apple Pie
The Best Gluten-Free Vegan Chocolate Chip Cookies
Gluten-Free Gingerbread Cookies