The Most Regrettable Decorating Mistake You Can MakeMelissa @ The Inspired Roomon September 29, 2020 at 10:00 am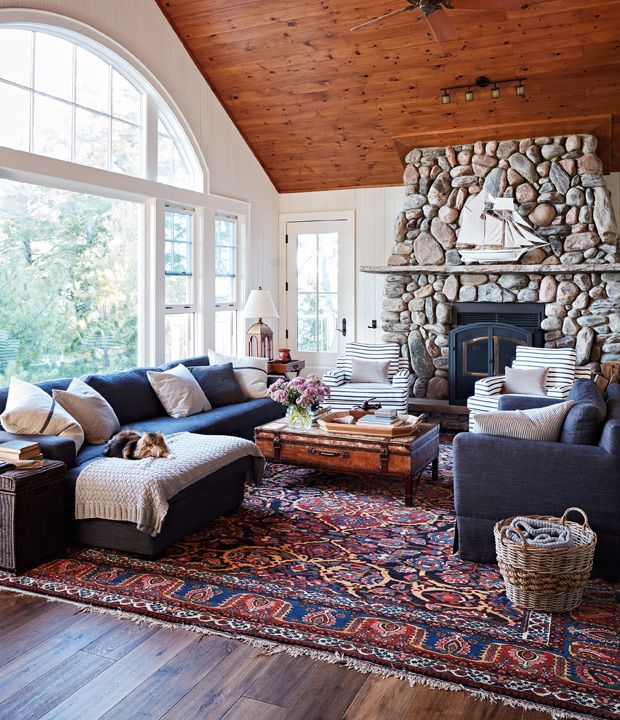 There are plenty of opportunities to make mistakes in life. And yes, many that *could* be made while decorating your home.
Maybe you've made a few blunders yourself! I know I have.
So what is the most regrettable decorating mistake you've ever made?
Painting a room the wrong color?
Ordering a sofa that is too big or too small for your intended room?
Buying a free standing cabinet that won't fit up the stairs?
So many possibilities.
I happen to think one of the most regrettable mistakes we can make in our own home is simply not following our heart.
Maybe we aren't inspired in our home because we:
worry too much about what others will think of our choices.
followed the style or advice of someone else and chose things that didn't really speak to us.
make choices for our room based on what we think is the safest option
fear making a mistake
don't know how to pull together what speaks to us.
stay paralyzed or stuck in a rut and don't make changes at all.
When we make decisions based on peer-pressure, fear or worry, our home probably doesn't speak to our heart.
Sure, even when we follow our heart it's possible to make mistakes. And maybe lots of them! Hahah! BUT THAT IS OK! Most design mistakes aren't fatal. PRAISE HANDS! Having fun with our home and trying things is how we can discover what works for us, what we love and what speaks to us. Mistakes could cost money, so definitely on major purchases, it's wise to give it some good thought before you place an order. But most mistakes are not impossible to correct, so don't fear!
Oftentimes misstep turns into a happy accident. Mistakes can give us the opportunity to get creative or try something unexpected that we end up loving even more than our original idea.
Taking a risk or trying something different can lead us to have a home that speaks deeply to us.
When we put our heart and soul into being creative and not worrying so much, it brings us more JOY.
A home you love takes time, but let it be an enjoyable process.
A home that sparks more joy and connection is worth taking a risk on, don't you think?
---
A couple of things for you today:
Speaking of sparking joy, the beautiful wood and glass diffuser you've seen in my home (the ARIA) IS BACK in STOCK for new members. It's only while supplies last (and won't return for at least a month due to Covid limitations) so you'll want to grab it quick if/while it's still available! I've got fall oil samples to send to new members, too!! Get the Aria Diffuser premium starter kit here.
If you're already my YL member and you didn't get my fall recipe cards recently, let me know in the comments and I'll send you some happy mail!
What are some decorating mistakes you've made? Did any of them turn into a happy accident? I want to know!
PS. I'll share a happy decorating story with you in a week or so, it was an unexpected situation but but I LOVE IT!
Photos: House & Home
Related blog posts:
How to Decorate: The Slow Process to a Style You'll Love

Catch up on my 2020 Fall Nesting Series:
Tips to Decorate Your Fall Living Room
My Favorite Fall Decor in My Cozy Fall Shop
14 Ideas for a Cozy Fall Kitchen
Make Your Home the Coziest It Can Be (3 Take Away Tips)
Cozy Self-Care Corner Must-Haves
Four Essential Home Making Practices for Every Season
How to Decorate with Faux Fall Foliage
Hospitality and Joy are Not Cancelled (Decorate your Porch)
How to Make Your Home Smell Cozy and Inviting
How to Create a Memorable Fall Home + Cozy Diffuser Blends