You're Invited to The HomeBody Gathering Placeon March 16, 2020 at 10:00 am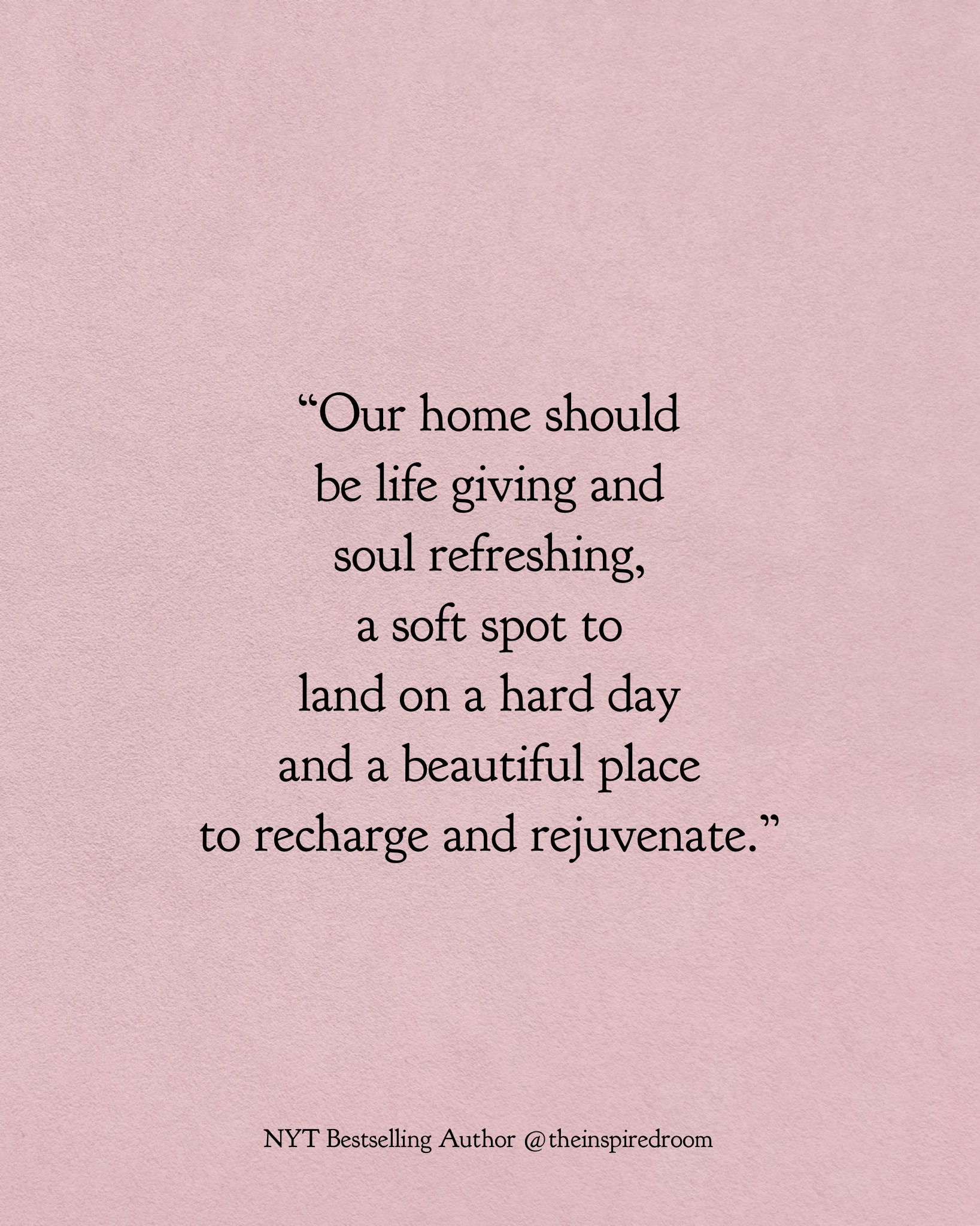 You are invited to The HomeBody Gathering Place. Keep reading to learn more!
How often have we all said we wish we had the opportunity to just slow down to be more present in our life, to have more time with our family or to focus on our home? This unprecedented moment in time is our collective invitation to do our best with what we've been given. Let's make beauty out of ashes.
We can use this season of "social distancing" to better nurture ourselves, body mind and soul. We have the chance to be more present and intentional. To nurture an atmosphere of faith over fear in our family and our home. It is an opportunity for all of us to practice being a good human, to sacrifice, serve and selflessly take care of others, too.
In Washington state, we are being told to retreat to our home for the good of everyone. The schools and restaurants have been ordered to close. Public gatherings are not allowed. For the collective good, we have to create a refuge in the chaos of the world. But let's turn that phrase around. We get to create a refuge in this world. Retreating to our home and taking care of our family and the community around us is an opportunity to bring good to a not-good situation.
Never would I have dreamed as I wrote the words in my book Dwelling that a homebody life would become a necessary way of life for so many of us in this season.
Never would I have imagined as I shared creative ways to gather your family at home or talked about the importance of building relationships or finding online communities that these practices would become more valuable and timely than ever before.
But here we are in March 2020. This is not the homebody life any of us imagined, but it's what we've got. Let's make the best of it!
While taking the homebody life seriously for a bit might help slow the spread of this virus, we don't have to let it slow the spread of joy or hope or positivity or friendship or kindness or community.
A week ago I felt inspired to bring our community together in a special way. Today, you are invited to our newest "inspired room" community called The HomeBody Gathering place. This new community is all about nurturing our home, body and soul. It will give us a place to find hope and helpful ideas for a happy healthy home. It will be a place to gather virtually with fellow homebodies in fun ways like live online hangouts, video zoom calls and classes. We are SO excited about our plans for this special place.
I hope you'll come hang out with me, my daughters, and other friends!
(Note: I know this is such a difficult time. Everyone is in different circumstances and experiencing unique challenges–my heart and prayers go out to everyone. This is one small way I'm choosing to make the best of it, and if this benefits you in any way we would love to have you a part.)
We might be at home for an indefinite period of time, but we don't have to feel lonely in our corner of the world! We are all in this together.
Come hang out with friends in all of the places The Inspired Room women gather as a community! We love hanging out with you right here on The Inspired Room blog and on The Inspired Room Instagram stories each day. But you are also invited to join any or all of our three private communities.
You're invited to our newest community: The HomeBody Gathering Place. This community is FREE for friends of The Inspired Room (you!). It will be a cozy gathering place for fellow inspired room HomeBodies who want to create a happy healthy sanctuary for their family. My daughters (Kylee and Courtney) and I will be sharing simple tips and inspiration for nurturing your home, body and soul. You'll be able to participate in fun live hangouts, join inspiring classes and hop on zoom video calls where we can gather together as an online community.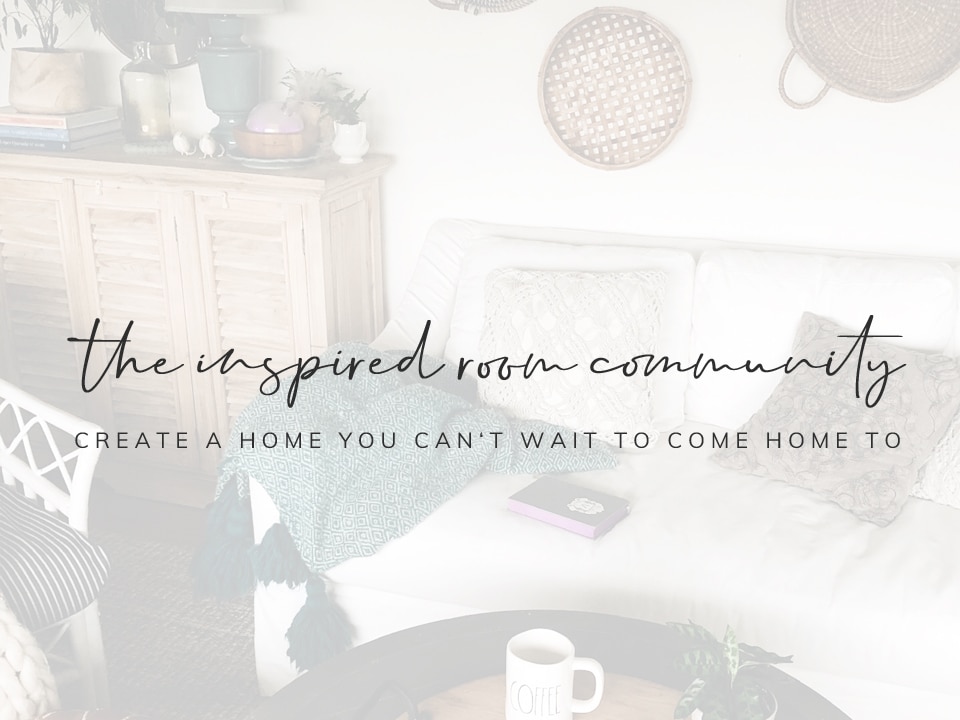 We LOVE The Inspired Room Community! This is a FREE group that we just opened to the community in January, but it's already grown to over 1,100 members! In this fun place you are invited to post photos of your home (it doesn't have to be perfect, this is a positive uplifting group!), share projects you are working on, ask your design questions to get positive feedback, share your design ideas with the community and meet like-minded friends around the world. This is a free community group for home-lovers and followers of The Inspired Room.
The Dwell Well Collective is a wellness community for our Young Living members. This group is full of inspiration, education and community support for all things wellness, a toxin-free lifestyle and personal development. This is where you want to be if you want to live a more vibrant healthy lifestyle and be surrounded by positive people!
The Dwell Well Collective is an educational community for anyone who gets a wholesale wellness account set up with us (there are several ways to get started or reactivate your account, including a $35 basic kit, an essential oils kit or a Thieves Household Kit). You can also join the Dwell Well Collective by getting started with any member of our DWC community. If you are an active member of Young Living in another group, feel free to follow the DWC on Instagram.
Now is such an important time to create a healthier home! We'd love to have you join us in making positive changes in our home and health this year!
Stay tuned this week for daily doses of joy right here on The Inspired Room blog!
More posts on The Inspired Room:
Inspiration for Finding Joy in Simplicity
Daily Self-Care Rituals for the Homebody
How to Fall in Love with Your Home
5 Little Ways to Fall in Love with Your Home
Create a Home You Love: A Pep Talk
How to Find Joy at Home: A Simple Guide